Continuing Education Provider For:
Looking For Pre & Postnatal Exercise Classes?
Find Instructors Near You
Looking For Pregnancy or Postpartum Exercise Classes?
Download Our Exercise Apps In The App Store
Fitness Apps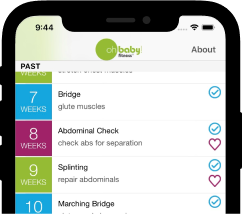 Pregnancy Weekly
Workout
$1.99
Learn a specific exercise for every week of pregnancy– from the first trimester through labor! Our combination of Pilates, yoga and strength training exercises will help you tone muscles needed for a healthy pregnancy and delivery.
Mom & Baby Weekly Workout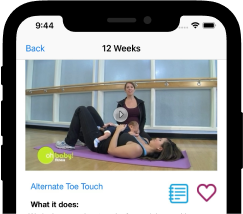 Mom & Baby
Weekly Workout
$1.99
Learn fun exercises you can do with your baby– one for every week after birth –all the way through 6 months postpartum! Each week's video targets specific areas & helps you strengthen your post-baby body safely & effectively.